Round Post - Cheap but Durable Hardware for Fences
Round post, also a kind of fence post, is widely used and various sizes and shapes are available. It includes post with or without flange plate and side ears. And it also can be bended as customers' requirements. We also provide caps and clips corresponded to the round posts you wanted.
RP-01:
Rain post for better corrosion and rust resistance performance.
RP-02:
Flange for easy installation to the concrete ground.
RP-03:
Hook type round post for easy fastening barbed wires.
RP-04:
Side ear type round post for easy fastening wire mesh fences.
RP-05:
Round posts with side ears for easy installation and post caps on the top.
RP-06:
Buried type installation.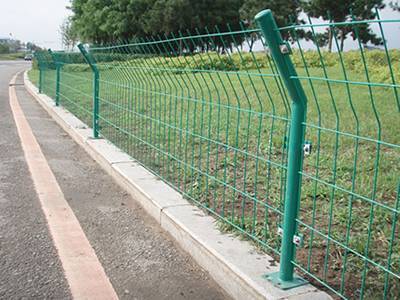 RP-07:
Bolted type installation.
Details:
Surface: galvanized or PVC/PE coated.
Color: Any color is available.
Length: 0.75m - 2.5m depends on your requirements.
Diameter: 40mm - 120mm.
Thickness: 1-4 mm.
Custom shapes and sizes of flange plates and side ears are available.
Applications:
Airports, factories, prisons, highways, railways and military installation, etc.
Advantages:
Easy installation.
Waterproof.
Anti-rust and corrosion resistant.
Lightweight.
Durable construction helps to withstand the damage from termites, extreme weather, etc.
RP-08:
Bended galvanized round post
RP-09:
Bended round post can be used to fix fences with clips.
RP-10:
Round posts with side ears hold fences easily.
RP-11:
Round post can be used to fix timber fences.
Inquiry for Our Product
When you contact us, please provide your detail requirements. That will help us give you a valid quotation.