Square Post - A Superior Protector to Wire Mesh Fences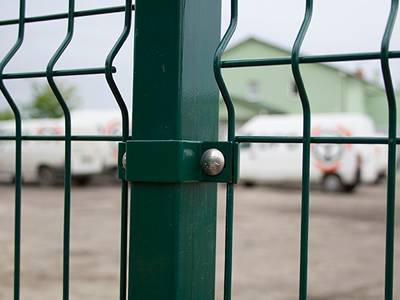 SP-01:
PVC coated square post
Square post with or without plate is a hollow pipe device works for holding almost kinds of wire mesh fences, such as barriers of securing highways, railways, and roads. It is made of high grade low carbon steel or rail steel, which makes it durable and can withstand the decades of damage from high wind forces and temperature changes. Zinc coating or PVC coating plays an important part in corrosion and rust resistance. So it also can be used where there is moisture and humidity.
Applications:
Highways, railways, freeways, road, traffic sign boards, fences of airports, gardens, schools, etc.
Advantages:
Easy to handle and install.
Elegant appearance.
Durable and long-lasting.
Anti-rust and corrosion resistant.
Can abuse years of abuse in outdoor setting.
Weather proof and anti-aging, etc.
SP-02:
Square post
SP-03:
Rectangular post
The square post we supply:
It can be divided into two types according to the shape of its cross section: square and rectangular as shown in the following pictures:
The square post can be manufactured with or without flange plate on the basis of the environment and place of your intended application. If you want to install the post on the concrete floor or hard soil which is not easy to be hammered into, you can choose the post with plate and fixed it by bolts. It saves your effort, time even your back with no hammering. But it is not easy for your to make the plate horizontal. So if you want the place the post into loose soils or on a slope, the post without plate is the best choice.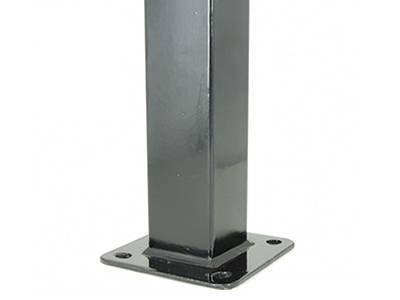 SP-04:
Square post with flange plate
SP-05:
Square post without flange plate
As your requirements, square posts with side ears are also available. The shape of side ear and the spacing of holes punched on the post can be made to order.
SP-06:
Square post with side ears.
SP-07:
Square post with punched holes
Specifications:
Type
Size
Thickness
Finish
Square post
40 × 40 mm
1mm - 2mm
Galvanized PVC/PE coated
50 × 50 mm
1mm - 2mm
60 × 60 mm
1mm - 3mm
80 × 80 mm
2mm - 4mm
120 × 120 mm
2mm - 4mm
Rectangular post
40 × 60 mm
1-3 mm
60 × 80 mm
1-4 mm
60 × 120 mm
1-4 mm
SP-08:
Galvanized square post with flange plate
SP-09:
Square post can be used to secure fences of highways
SP-10:
Square post can be used to support sign boards.
Inquiry for Our Product
When you contact us, please provide your detail requirements. That will help us give you a valid quotation.