Chicken Wire – A Good Choice for Plants & Poultry
Hexagonal wire mesh fence, also called hexagonal wire netting or chicken wire mesh, is made from stainless steel or high quality carbon steel. It is commonly used to fence poultry livestock such horses, cows or sheep and it is widely applied to plantations, farms and grasslands to protect various plants to make them grow better. Because its anti-abrasion, corrosion and high strength textures, hexagonal wire mesh fencing is durable and can be used for a long time. In order to improve the strength and at the same time to prevent some animals, especially rabbits, it can be used cooperatively with welded wire fence, field fence. The posts of hexagonal wire fencing may be wooden post or metal post including T-post and Y-post.
HWM-01:
Hot dipped galvanized hexagonal wire mesh has a higher strength and can be used for a long time.
HWM-02:
The PVC coated hexagonal wire mesh can resist corrosion and the surface treatment can be customized.
Specifications of hexagonal wire mesh:
Materials: carbon steel, stainless steel, aluminium.
Surface treatment: PVC coated, hot dipped galvanized.
Wire diameter: 0.4–2.1 mm.
Mesh size: 10–100 mm.
Twist type: normal twist, reverse twist.
Features of hexagonal wire mesh fence:
Firm structure.
High tensile strength.
Anti corrosion and oxidation.
High temperature and vibration resistance.
Resist natural disaster and good weatherability.
Flat surface.
Easy to install.
Durable and can be used for a long time.
Applications of hexagonal wire mesh fence:
Used in pastures, ranches, farmlands, plantations or gardens to protect plants and make them grow better.
Prevent livestock from running away and at the same time make them safe.
HWM-03:
The large size hexagonal wire mesh can stop wild animals entering into the farmland.
HWM-04:
This kind of fence can resist both large animals and small animals.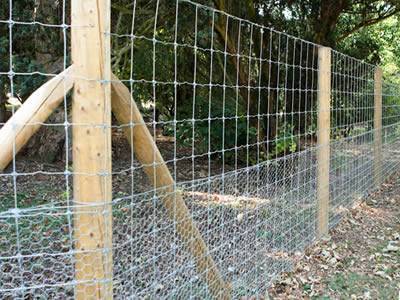 HWM-05:
With field fence and hexagonal wire mesh combined, the wire mesh is solid and durable.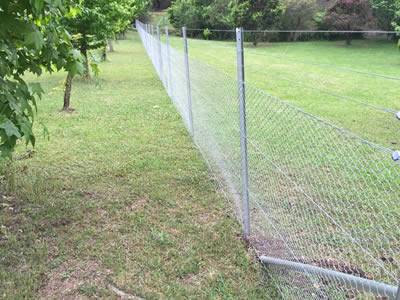 HWM-06:
Galvanized Y posts
support the hexagonal wire mesh and make it has a stable structure.
HWM-07:
The hexagonal wire mesh can prevent hares from digging soils into another side.
HWM-08:
Hexagonal wire mesh has a high strength and can resist the attack from hunting dogs.
HWM-09:
Hexagonal wire mesh is widely used in the chicken feeding and other poultry industry.
HWM-10:
Rabbits raised in the hexagonal wire meshes won't running away.
Inquiry for Our Product
When you contact us, please provide your detail requirements. That will help us give you a valid quotation.