Multifunctional U Posts Support Fences and Traffic Signs
U post, named according to the U-shaped cross section, is a kind of multipurpose HEBEI JINSH star picket which is widely used in USA markets. The holes punched alone the post make sure a reliable attachment to the fencing wire. So it can be used to secure wire mesh fencing, fix plants, even to secure traffic signs, etc.
The U posts can be classified two types: with spade or without spade. The spade welded firmly to the post helps to add fences stability by increasing the contact area to the ground. The post without spade can be much easier hammered into the ground than the one with spade.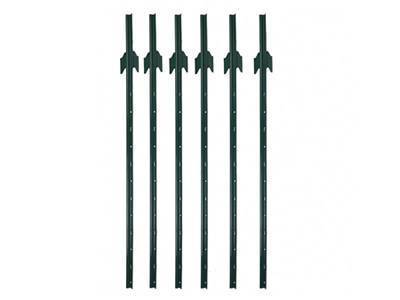 UP-01:
U post for fastening fences and wires in farm.
UP-02:
U shape sign post for fastening advertising and sign boards on the street.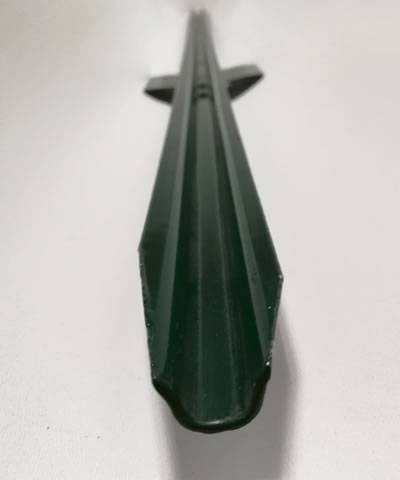 UP-03:
Tapered bottom make the U post easy and fast installation.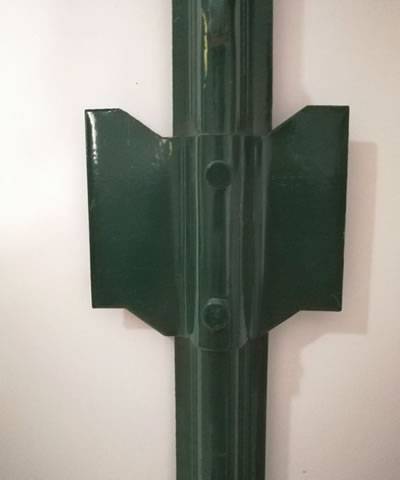 UP-04:
Plate design for firmly fastening onto the ground.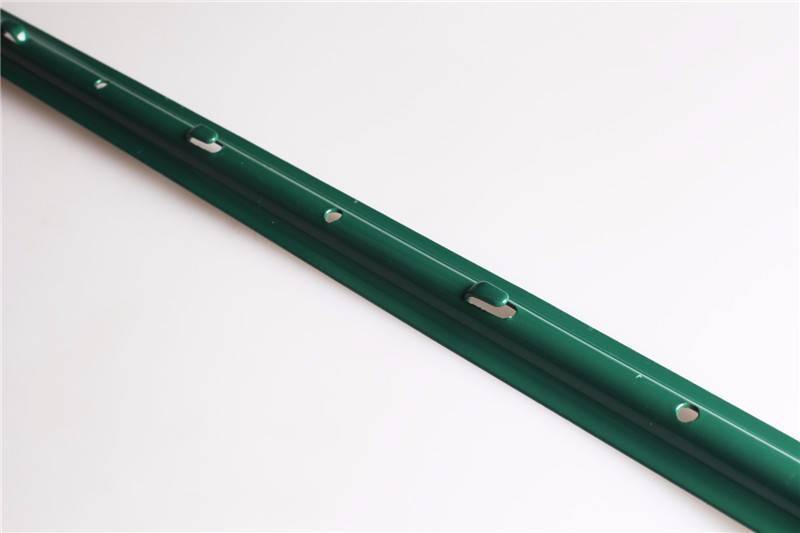 UP-05:
Hooks and holes for easy fixation of wires and fences.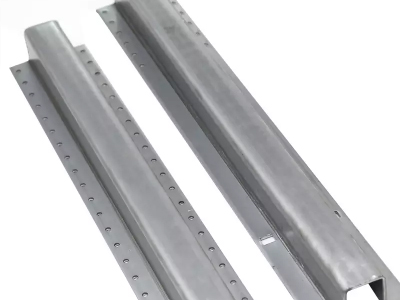 UP-06:
U post with punched holes along its sides
Applications:
Support wire mesh fences
Secure temporary fences, light weight fences, etc.
Fix plants, such as tomatoes, grapes and trees
Secure agricultural fencing for keeping livestock in and predators out
Support traffic signs
Even fix timber fences by punching holes on the side of U post (as shown in the picture)
Advantages:
Low price but high quality
Prevent chipping and bending caused by extreme environment
Anti-ultraviolet and ant aging
Corrosion resistant and anti-rust
Easy to install
Can be used for decades
Ideal for street corners
Details:
Shape: U shape, with or without spade
Material: low carbon steel, rail steel, etc.
Surface: black bitumen coated, galvanized, PVC coated, baked enamel painted, etc.
Thickness: 2mm - 6mm depends on your requirements
Package: 10 pieces/bundle, 50 bundles/pallet
Specifications:
Length of U post
Light duty
3'
4'
5'
6'
Heavy duty
5'
6'
7'
8'
9'
10'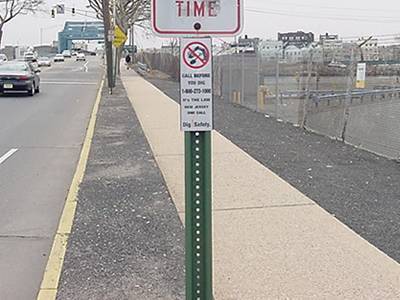 UP-07:
U post can be used to fix traffic signboard
UP-08:
U post can be used to fasten chicken wire.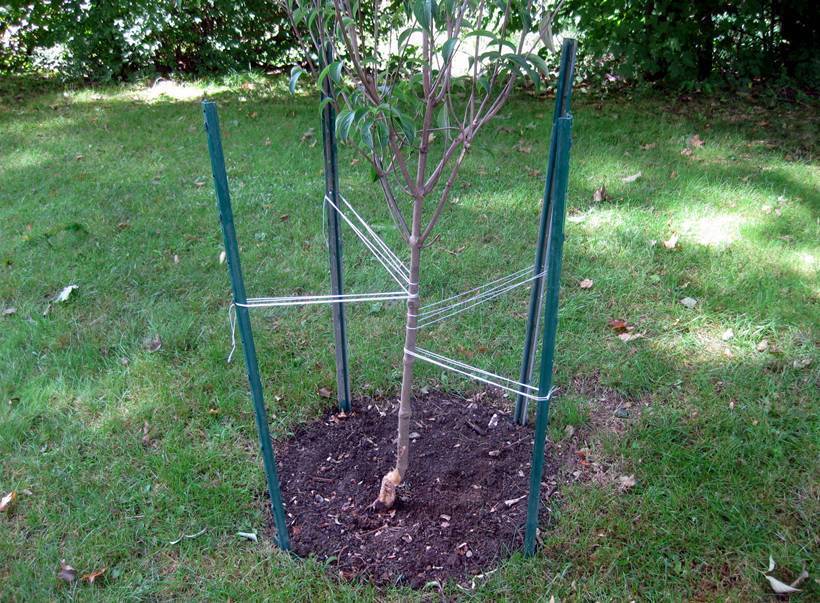 UP-09:
U post can be used to fix plants
Inquiry for Our Product
When you contact us, please provide your detail requirements. That will help us give you a valid quotation.